Six is Out playing at Jerichos Cafe in Liberty House Launceston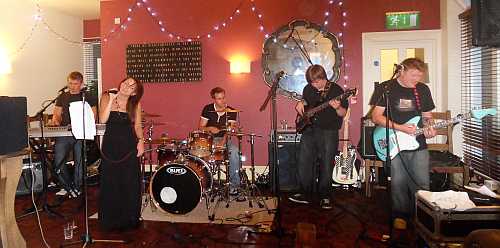 Six is Out are a group of musicians who studied together at Truro college and are gaining a reputation for their excellent music and have a growing number of eager followers. They love adapting popular music and introducing their own particular style. Rock music is rocked up another notch, funk music is funked up a scale and soul music gets a bit more soul. 
If you have a birthday celebration, wedding or social event requiring some high octane music to get your guests up and dancing you couldn't wish for a better group of people.
Jamie Murphy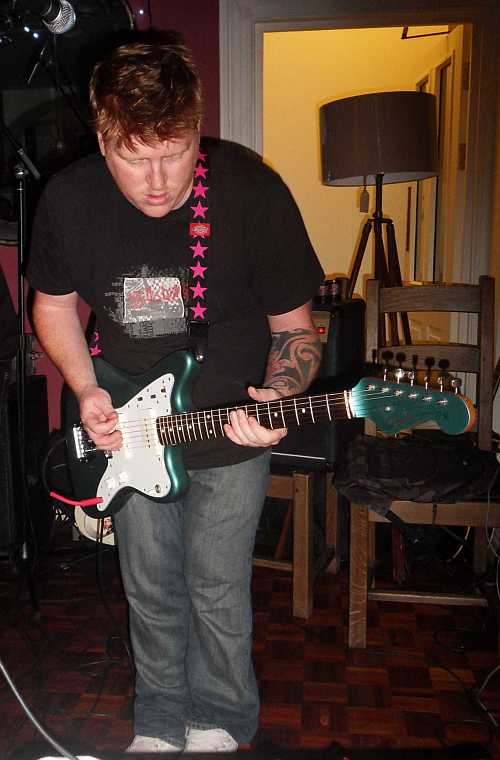 Vicki Oliver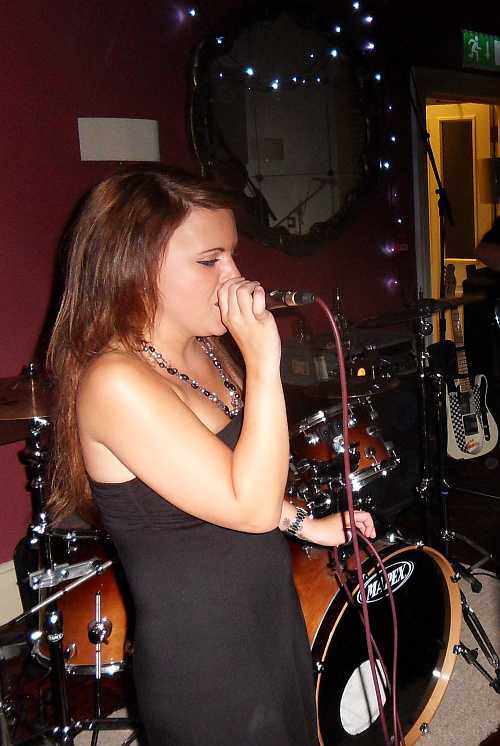 Todd Phillips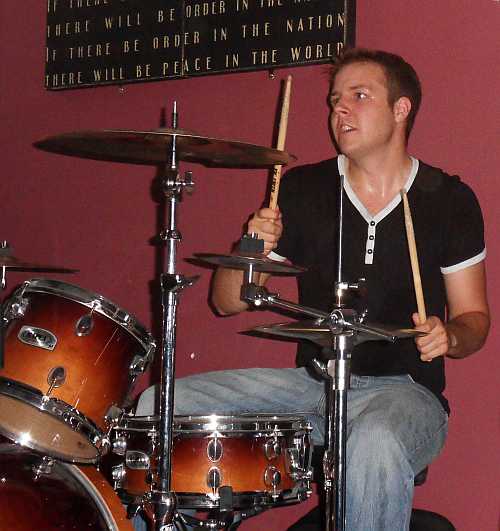 George Eddy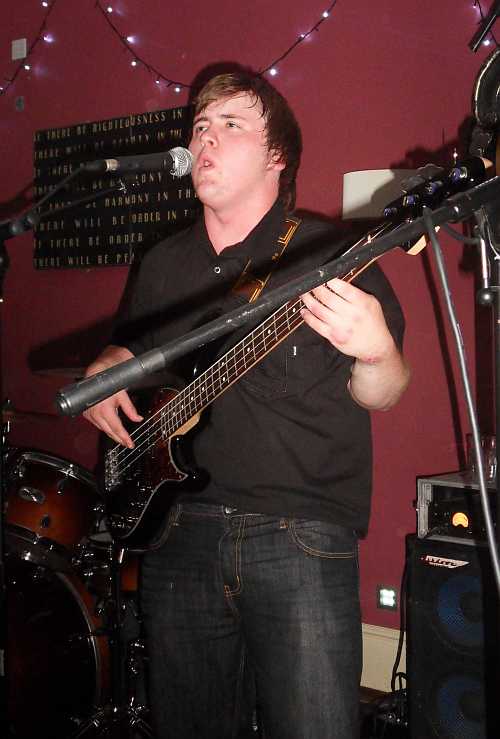 Robbie Evans
Robbie from Penzance has just recently joined Six is Out and did a fantastic job on his first gig with them by starting the first set singing and playing the keyboard on their version of  "Don't stop the music". Robbie has a great voice and is a perfect addition to the group. Well done Robbie.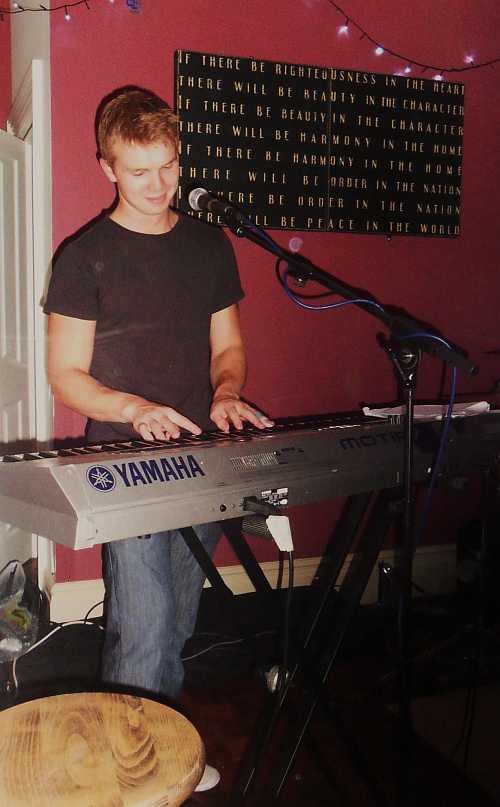 Alex and Chloe
Alex Wilson and Chloe Arscott supported Six is Out  and started the evening off in magnificent style with cover versions of  "Bad romance," "What goes around," "Maneater," "Gotta get through this," "Time after time," "Run to you" and "Stop and stare"
Alex and Chloe are very passionate about music and have recently played at the Acoustic cafe and supported Bethany Sargent's fund raising event for cerebral palsy in Launceston.
Alex and Chloe would be very pleased to play for you at birthday parties, weddings and any other social event.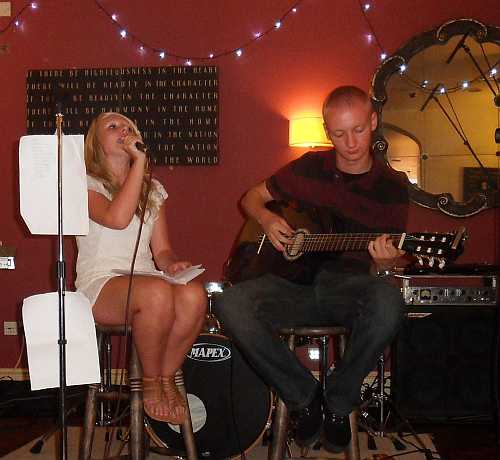 Alfie Eccles did another great job setting up the mixing desk and all the associated equipment, maintaining a high quality of sound throughout the evening.
This was another very successful event organised by Julie Platt.
Thanks again to everyone who gave me permission to take photos and write about the event
Please feel free to leave a comment in the box below.