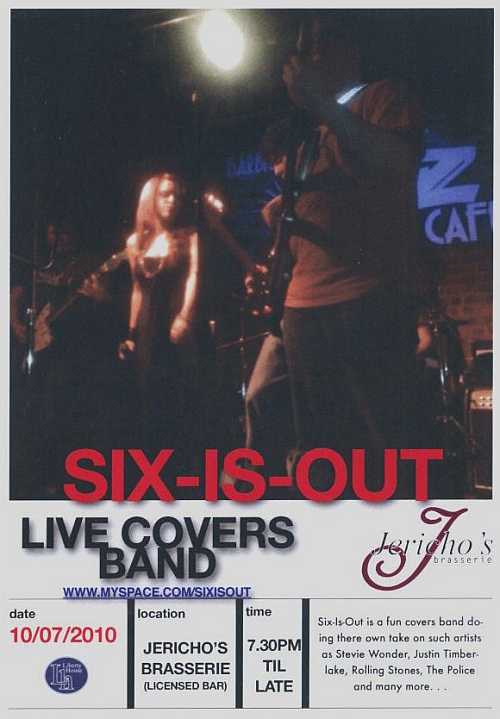 Six is Out
Tonight at Jerichos in Launceston the well known and very popular band called "Six is Out" will be playing their own versions of some of their favourite artist's tracks.
I was lucky enough to sit in during rehearsals on Thursday evening and I can tell you they will blow your socks off!
The band features
Jamie Murphy; lead guitar
Vicki Oliver; vocals
Todd Phillips; drums
George Eddy; bass guitar
Robbie Evans; keyboard and vocals.
Supporting act by
Alex and Chloe
You can quench your thirst at the licensed bar and satisfy your hunger with a jacket potato served with a variety of fillings including; coronation chicken, chili, cheese, tuna, prawn, coleslaw and beans and a  fine selection of homemade sweet and sticky cakes for dessert.
Come along to Jerichos tonight and have a great night out. 
http://www.mythankyoupage.com/music-art-entertainment/six-is-out-launceston-covers-band/