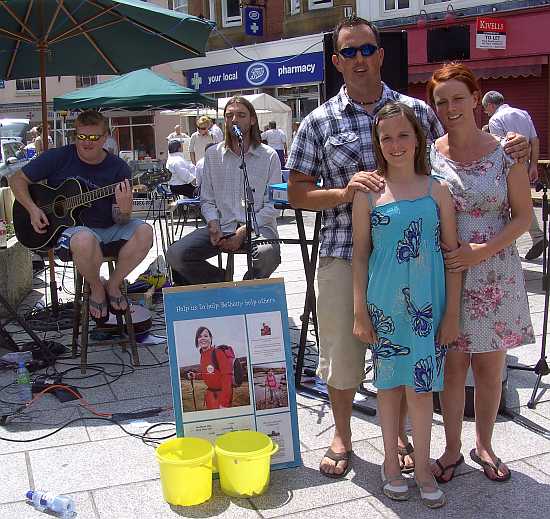 At the Rotary Victorian Market in Launceston  on Saturday 26th June, Bethany Sargent with the help of  friends,  family and very generous public  raised a considerable amount of money for a charity called C P Sport.
Julie Platt is Bethany's aunty and the organiser of the very popular Acoustic Cafe held in Jerichos on the last Thursday of each month.
Chris Sargent is Bethany's dad and with the help of Jules and supporters of the Acoustic Cafe a musical event took place in the town centre which was a great success.
 To see photos of the musicians and read about Bethany, her exciting challenge, how she wants to help others and more click here