Cam Penner with Jon Wood
at No8 Launceston Cornwall.
Trouble and Mercy tour.
No8  Cafe and coffee bar in Westgate Street Launceston was fully booked last night when the people of Launceston listened to and watched Cam Penner and Jon Wood from Canada perform a musical show which I am very glad I didn't miss.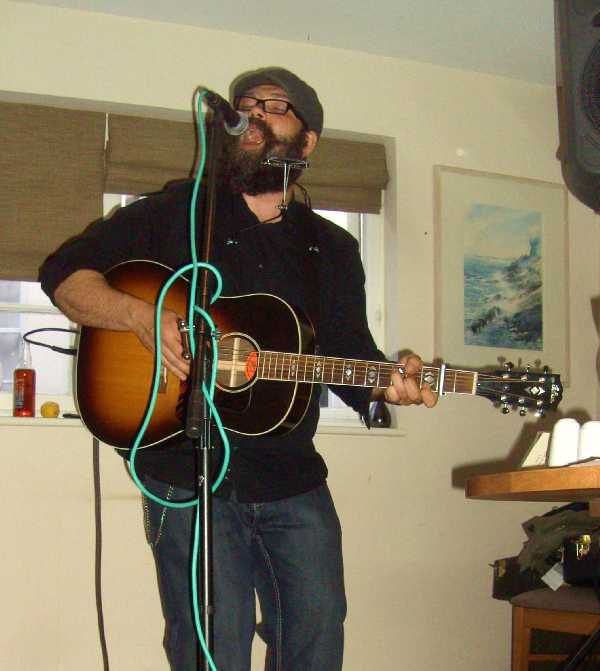 Cam Penner is a folk singer, songwriter, musician and a storyteller.
He is the sort of guy that would keep the campfire burning til morning light as he shares his journey through life by combining words and music in a very unique and personal way.
Each of the songs where accompanied by a little story told in a lighthearted and humorous manner that had many of us laughing. Life on the road always has it's ups and downs. Cam Penner's lyrics and acoustic guitar carry a message of hope for anyone feeling down and out. He has been there himself so he speaks the truth and from the heart with the knowledge of real life experience to anyone who listens.
Cam Penners parents lost everything when he was a child, yet they continued to help others in very kind and generous ways. When Penner grew up he also helped others in need. Penner had learn't the lesson well.
Be kind.
Penner was accompanied by Jon Wood on guitar and lap steel guitar.  Jon is a talented singer, songwriter, musician, recording engineer and co-producer. Jon Wood has worked with Canadian bands including The Beige, Rodney Decroo and the Spoon River Band.
 Jons girlfriend is Belinda Bruce also a folk singer songwriter from Vancouver.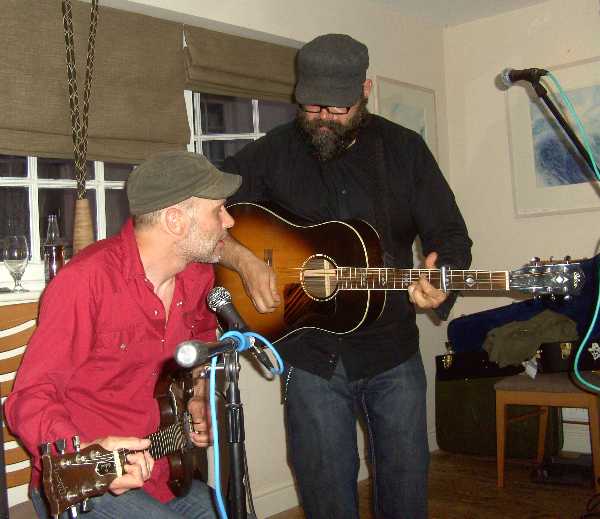 Plenty of people queued up for a CD and an autograph at the end of the concert which proved that the evening was very successful and an enjoyable event for everyone who were lucky enough to be there.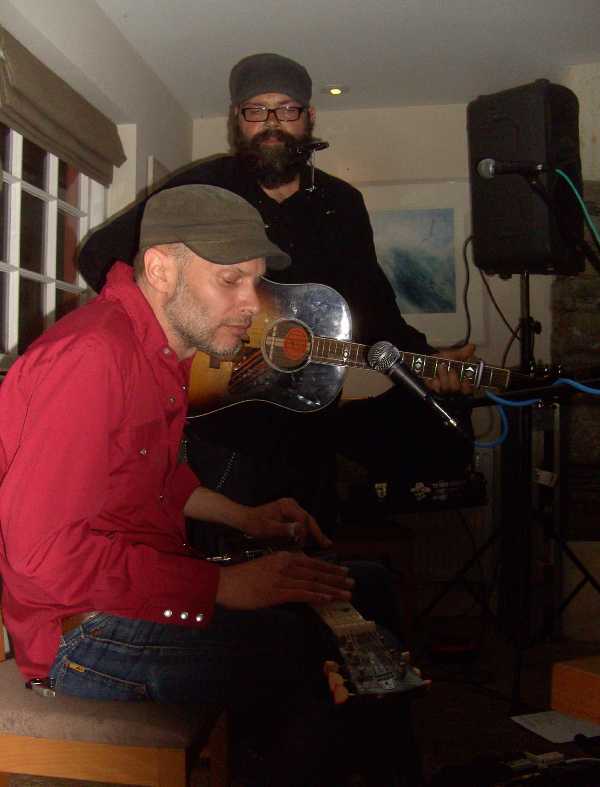 Jon and Cam give each other plenty of credit and obviously enjoy working together as a team.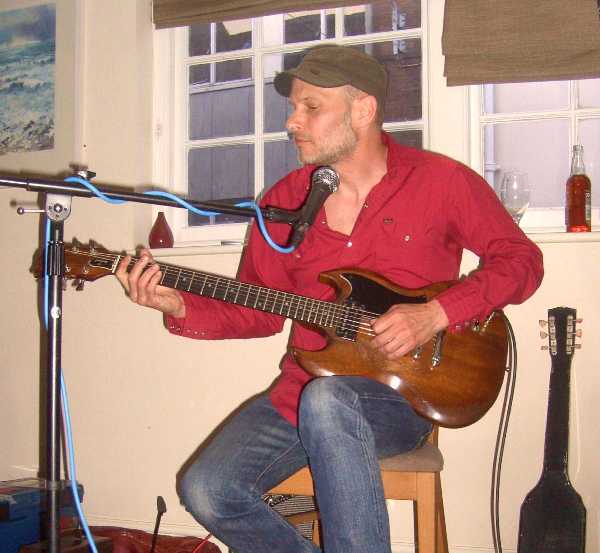 Special thanks to
Colin Hill for organising such a wonderful event.
Adrian for providing a great venue.
 All the staff who were very busy serving food and drinks.
 Graham Sleeman for doing a great job on the mixing desk and creating a magical sound.
All the guests for tolerating the flashing of my camera and me bobbing about at the front. And to all those who gave me permission to do so.
And a very big thank you to Cam Penner and Jon Wood
I had a very enjoyable evening. Thank you very much.
Read about Drew Nelson who  also performed at No8 Cafe
Read about Rita Hosking and Sean Feder who also played at No8 Cafe Launceston
No8 Cafe and coffee shop is found in Westgate Street Launceston opposite the post office.
Telephone number -01566 777369